Expertly designed for hobbyists and professionals alike, this innovative tool elevates precision sewing to new heights, ensuring you always get that straight stitch line every time.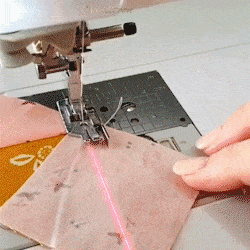 Ideal for all sewing projects, whether you're quilting, embroidering, or simply crafting your own attire.
Our Precisely Aligned Sewing Laser Light enables you to sew with confidence, knowing your stitches will be impeccably straight and precise.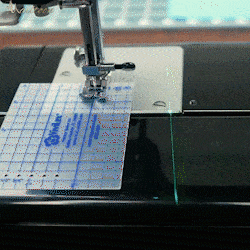 Key Features:
1. Precision Alignment: The laser light emits a bright red line for exact placement of your stitch line, seam allowance, or to assist in pattern piece alignment. Your straight lines will never be off!
2. Easy to Install: With a simple, adhesive-backed mount, the Precisely Aligned Sewing Laser Light is easy to install on your sewing machine without the need for any additional tools.
3. Flexible Adjustments: Our product is fully adjustable, allowing you to set the laser guide light at any angle and any position on your sewing machine. Perfectly adaptable to any project you're working on.
4. Universal Compatibility: Designed to work seamlessly with any brand of the sewing machine, making it a versatile addition to your sewing tools.
Lasers can damage your eyes if you point the beam directly at the eyes, but in this case we're looking at a reflection of the laser and it's not pointed at anybody's eyeballs so it's safe. That all being said, staring at anything too long will give you eyestrain and we should all remember to take a break when we're sewing.
2. In the pop-up window, click on the location on the image below.
3. Choose your bank country.
4. Now you can use credit cards to pay.
5.Last Tip:
Do you want to use this credit card to create a PayPal account?
According to your needs, choose yes or no.

6.Successful payment.