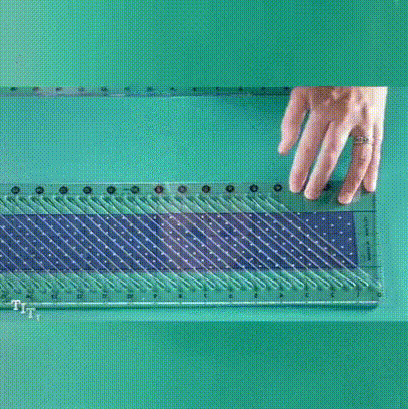 Do you love working with Jelly Rolls? With Jelly Roll Cutting Tool Quilting Template, you can easily cut strips, squares, diamonds, triangles, trapezoids, etc, and sew gorgeous and unique quilts just like the pros. It comes with instructions.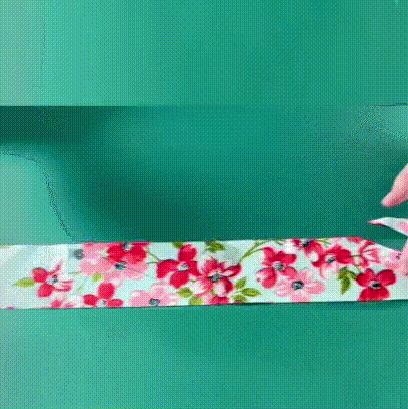 There are three available in different angles depending on your project and are slotted to cut multiple cuts on angles quickly. (This is the 45°, 60 Degree and Half Rectangle Triangles are also available). Make diamonds and triangles quickly. Perfect for tube piecing 1/2 square triangles as well.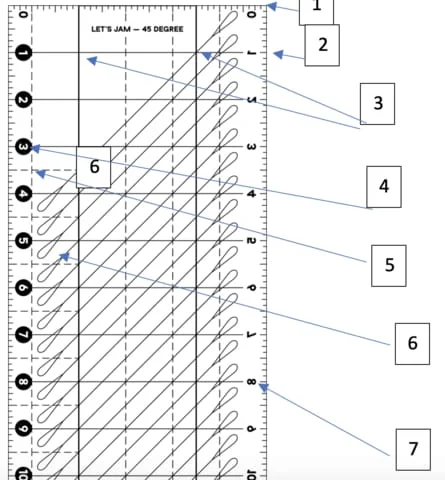 Easy to use:
First:
Each ruler has a solid horizontal rectangle where you line up your Jelly Roll.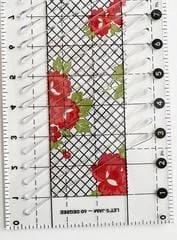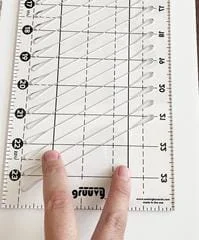 Second:
Line up the edge of the jelly roll. You will have a small piece of waste depending on the shape you use. You can line it up at the edge of the ruler, where the "0" is, but the cut will not begin until the 1" mark.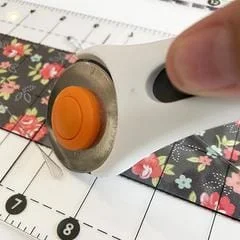 Finally:
insert your rotary cutter into the tear-shaped slot at the bottom of the line you would like to cut. Tilt the cutter to easily insert the blade and then tilt the cutter again so it is perpendicular to the cutting mat. Apply even pressure as you move the cutter up to the full length of the slot.
Flipping the ruler over for Left-Handed cutting:
If you flip the ruler over, you will see the numbers flip to show numbers at the bottom without the black circle and you can now cut at the angle more easily as a left-handed person. (angle is going from left to right)
Save Time:
Cut up to
six 2 ½ inch strips or twelve 1 ½ inch strips
without ever moving the tool. Reducing the cutting time by up to 70%.
Specification:
Material: acrylic

Style: Half Rectangle Triangles (HRTs) / 45 Degree. / 60 Degree.

size:20inch*4.5inch

Package List
Jelly Roll Cutting Ruler + Manual
2. In the pop-up window, click on the location on the image below.
3. Choose your bank country.
4. Now you can use credit cards to pay.
5.Last Tip:
Do you want to use this credit card to create a PayPal account?
According to your needs, choose yes or no.

6.Successful payment.