🐷
I often start my Christmas sewing's with these pigs, because they make me so happy!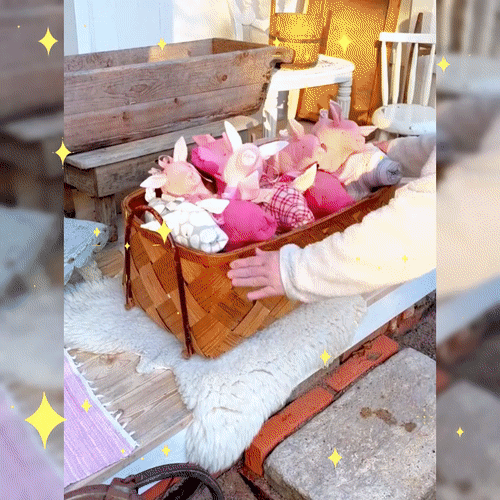 🐖 This DIY sewing template helps you make an adorable Lucky Pig plush toy that embodies fortune and joy.
🐖 Additionally, the accompanying instructions provide a step-by-step guide to help you complete the project with ease.
🐖 Pigs are symbols of good fortune, wealth, and abundance. It also makes a thoughtful and meaningful gift for loved ones on special occasions such as birthdays, weddings, and holidays.
Keep Memories Alive
💕 You also can make this using the clothing of a loved one who passed to help keep their memory alive. Can also be made from a child's clothing to preserve their childhood memories.
Are you looking for a creative way to decorate your home or office? Look no further than this Lucky Pig plush toy DIY sewing template!
This template is perfect for anyone who wants to create a unique and adorable decoration that embodies good luck and happiness.
Customer Reviews
''Super cute pattern.I bought the largest size and she's so chonky!!''- Deana Lara Feb 15, 2023 ⭐⭐⭐⭐⭐
Whether you're a seasoned crafter or just starting out, these piggy toy templates are suitable for crafters of all levels. 🎨✂️🌟 With the clear instructions and easy-to-follow templates, you'll be able to create your very own piggy toys in no time. 🐽💖 And let's not forget the satisfaction that comes from completing a DIY project. Once you're done, you'll feel a sense of accomplishment and have an adorable piggy toy to show off to your friends. 🎁🙌